Location de voiture à France

Ada Car Hire la nouvelle manière facile de réserver une voiture de location en ligne & sur un portable. Nous proposons la location de voiture à des prix compétitifs et des services d'attention en ligne 24 heures. Pas besoin de chercher ou de visiter plusieurs sites, puisque la plupart des principales sociétés de voitures de location sont reliées en temps réel à ce site. Veuillez noter que vous aurez besoin d'une carte de crédit pour le dépôt de garantie lorsque vous irez récupérer la voiture, les espèces ne sont pas acceptées.

" J'habite à " - Il est important de choisir votre lieu de résidence habituelle, car nous pourrions vous offrir une assurance supplémentaire selon ce critère.

From this website you can book Ada Car Hire or other local suppliers. This is the new easy way to make a rental car reservation online & on mobile. We offer Car Hire across France & elsewhere at competitive prices with 24 hr online support. Insert the location you are travelling to into the search box and your required dates and times to commence your search. Please note you will need a credit card for the security deposit when you collect the car, cash is not accepted.

Recent Rental Rates
Volkswagen Touran or similar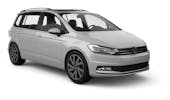 ✔
Air conditioning
✔
Manual Transmission
8 days in January,
Lyon - Airport, France
Renault Twingo ou équivalent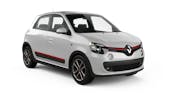 5 days in March,
Metz - Train Station, France
Fiat 500 ou équivalent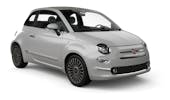 ✔
Climatisation
✔
Boîte manuelle
2 days in January,
AVIGNON TGV, France
Copyright 2023 carhire.lu. All rights reserved